Posted by Skoolzy . on
The Irish have celebrated St. Patrick's Day on March 17, for over a millennium. But who was Patrick, and why is he honored?
Posted by Skoolzy . on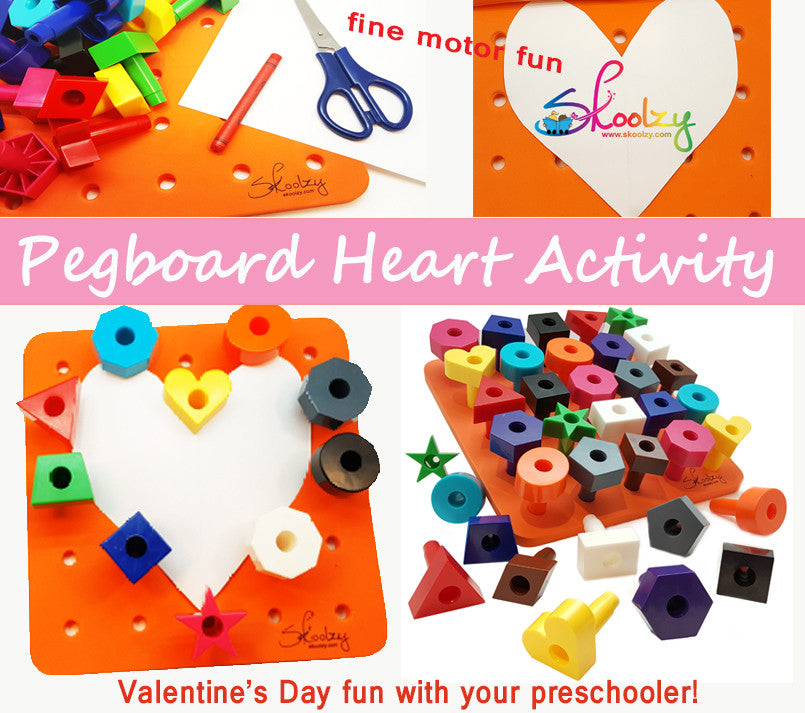 It is always fun to sneak in some fine motor skills to any learning activity. We have a fun way to incorporate Valentine's Day into a fun fine motor peg board activity. There are so many fine motor skills that can be learnt from working with peg boards.   This toddler activity incorporates eye-hand coordination, pincer grip for pre-writing exercise and some cutting.  So get some free occupational therapy and a few hugs!    SUPPLIES YOU WILL NEED: 1 sheet of cardstock paper Pair of scissors Crayon/pencil/marker Pegboard and Pegs (any of our sets will work with this activity)...