Skoolzy Blog — St. Patrick's Day activities for toddlers
Posted by Skoolzy . on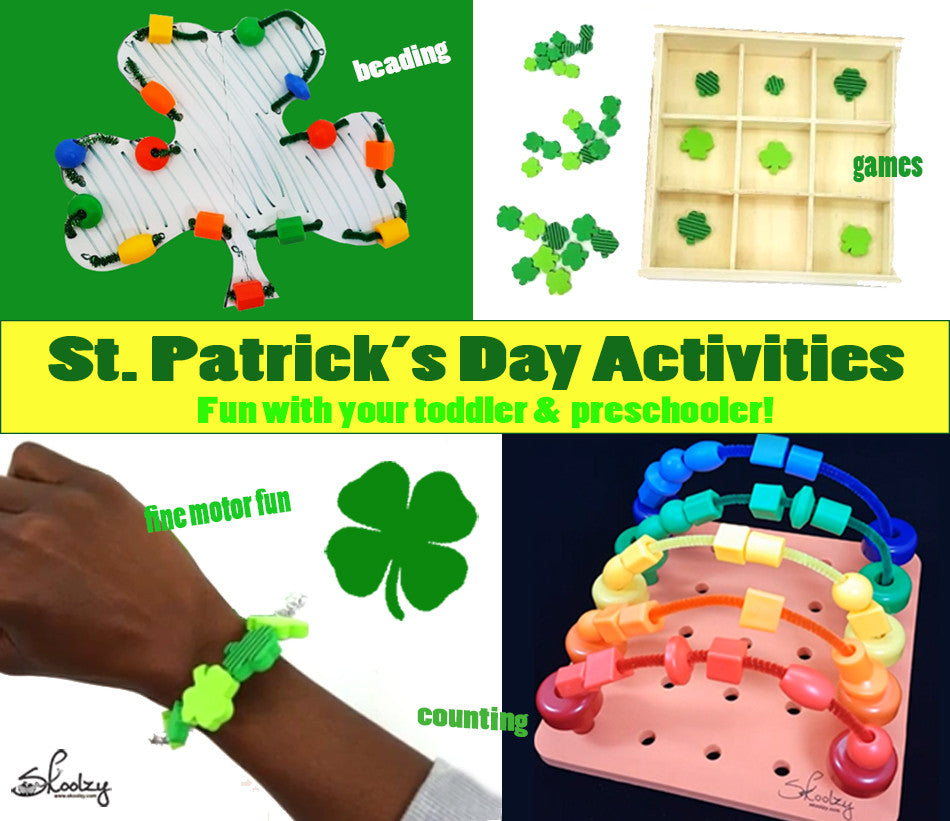 St. Patrick's Day is about kids, learning, and fun!  Celebrate shamrocks, rainbows, and clovers with your toddler and preschooler! Lacing beads, fine motor skills, leprechauns, pegobards, counting, sorting, patterning all while celebrating the Irish, Ireland, pots of gold and Leprechauns! 
Posted by Skoolzy . on
The shamrock, leprechauns, rainbows, and a pot of-gold are all associated with St. Patrick's Day... Here's a fun shamrock beading activity for St. Patrick's Day! This will help improve your toddler's or preschooler's fine motor skills while teaching her a little bit about the holiday.