Posted by Skoolzy . on
    Beads, beads, beads! Most Occupational Therapists and Early Childhood Educators agree, after working with children of all ages, that beading promotes children's development in more ways than meets the eye! Not only do children love working with beads, but here are some other areas where beads help with development. Grasping: Various sizes of beads promote different kinds of grasps. Larger beads promote a grasp similar to holding a large primary pencil. Smaller beads encourage children to use their pincer grasp, strengthening the small muscles of their hands. In-hand manipulation skills: Many parts of making a beaded project increase strength and coordination...
Posted by Skoolzy . on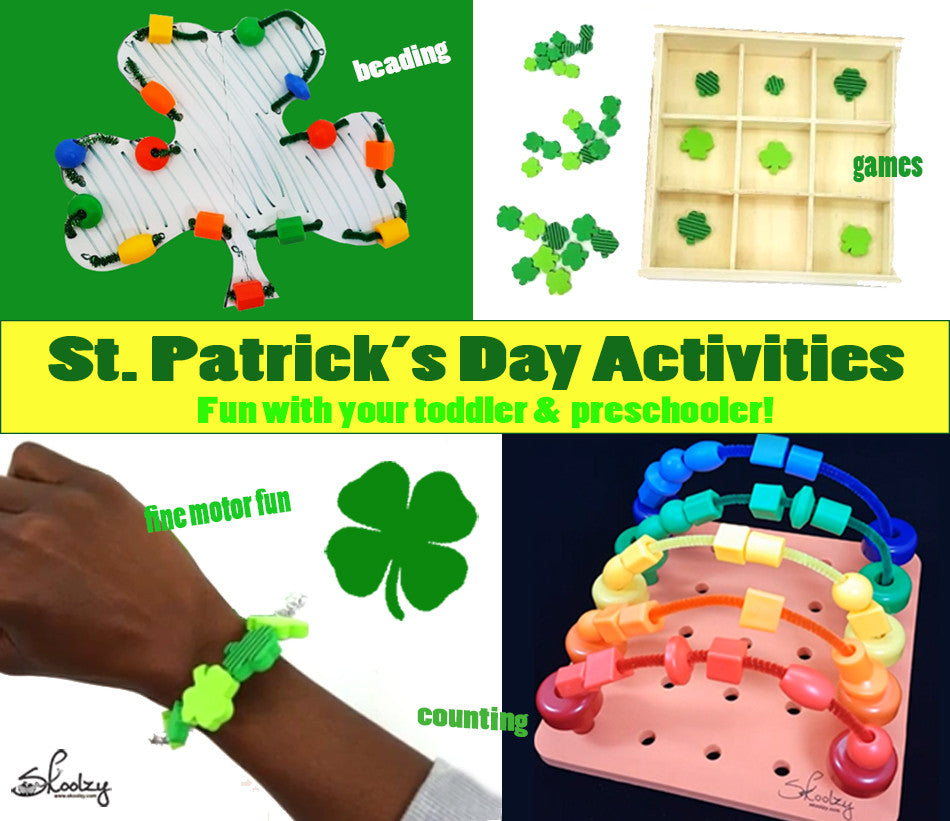 St. Patrick's Day is about kids, learning, and fun!  Celebrate shamrocks, rainbows, and clovers with your toddler and preschooler! Lacing beads, fine motor skills, leprechauns, pegobards, counting, sorting, patterning all while celebrating the Irish, Ireland, pots of gold and Leprechauns!