Posted by Skoolzy . on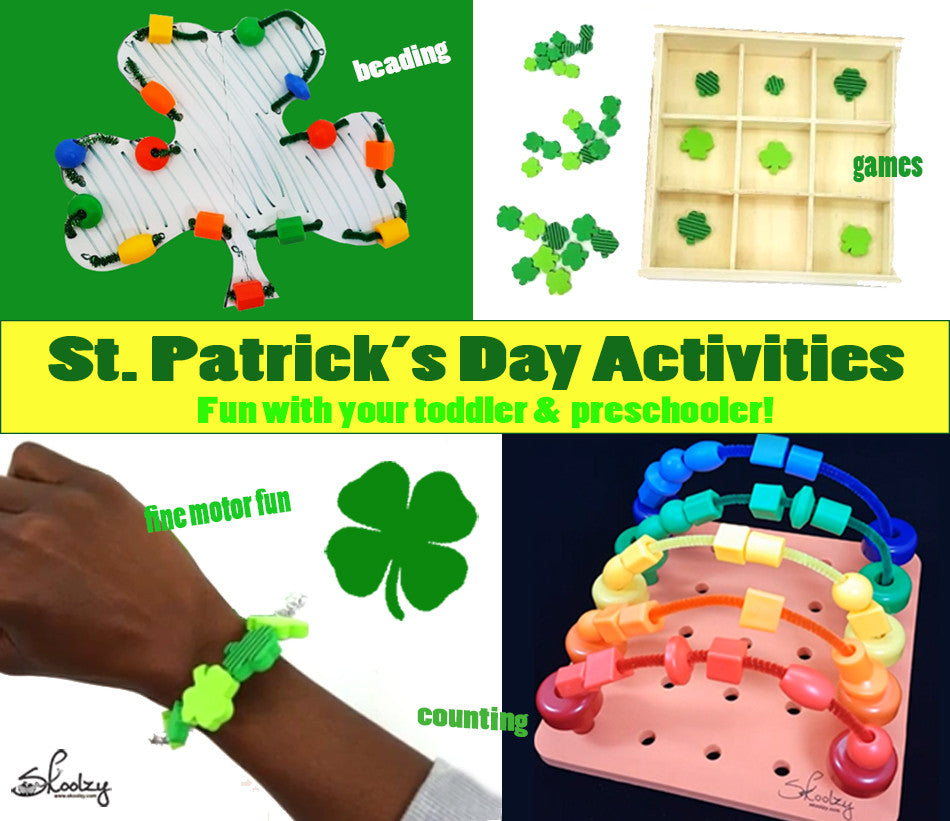 St. Patrick's Day is about kids, learning, and fun!  Celebrate shamrocks, rainbows, and clovers with your toddler and preschooler! Lacing beads, fine motor skills, leprechauns, pegobards, counting, sorting, patterning all while celebrating the Irish, Ireland, pots of gold and Leprechauns! 
Posted by Skoolzy . on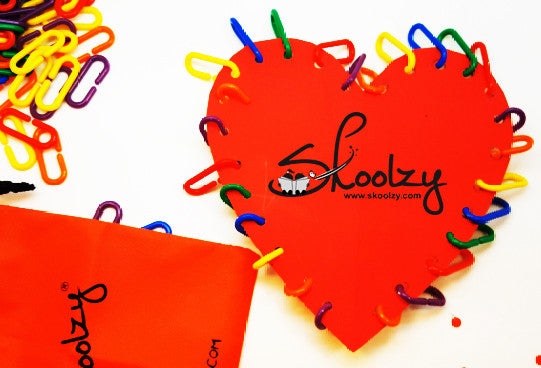 SHARE THE LOVE!  A quick fine motor activity to do with your preschooler!  This heart activity works for Valentine's Day or any day to show you care.    SUPPLIES YOU WILL NEED: 1 sheet of cardstock paper Pair of scissors Crayon/pencil/marker A Set of Links Hole Puncher    PLAY IDEAS: Cut different shapes – stars, squares Sort the links by color as you put them in Count the links  We hope you and your little ones enjoy!