Skoolzy Blog — Peg Board with Pattern card
Posted by Skoolzy . on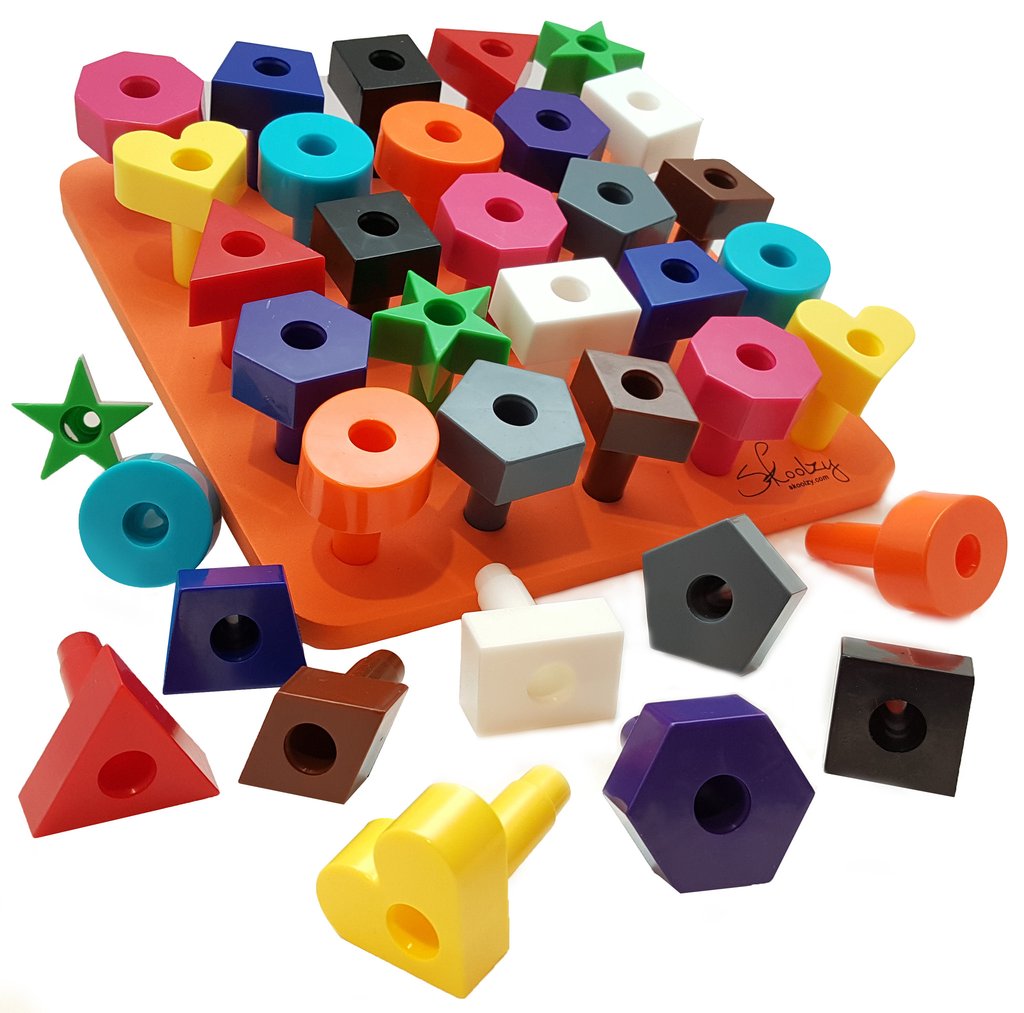 There is a large variety of pegboards on the market. They may be made of wood or plastic. The pegs may be colorful or black or white. The pegs come in different shapes and sizes. Some pegboards have patterns and others are truly open ended. The premise however is the same. There is a board with holes and the child is encouraged to place pegs into the holes. This may sound rather mundane but there are many opportunities for learning, enjoyment and entertainment. Pegboards for toddlers are particularly designed for small hands and to challenge the developmental level of this...
Posted by Skoolzy . on
  Skoolzy Pegboard Set is an Amazon's Choice favorite toy.  Products that are labeled "Amazon's Choice" are products hand picked by Amazon. It is a feature that helps Amazon customers save time and effort when searching for items that are highly-rated, well-priced products with Prime shipping.                12 Ways to Use Your Pegboard Stacking Toy! Pegboards are a great toy for fully engaging your child to easily and quickly gain the critical skills needed for a smooth transition into preschool. Skoolzy Pegboard Sets are also great for building fine motor skills, improving hand-eye coordination, developing...