Skoolzy Blog — fine motor skills for toddlers
Posted by Amanda Jacobs on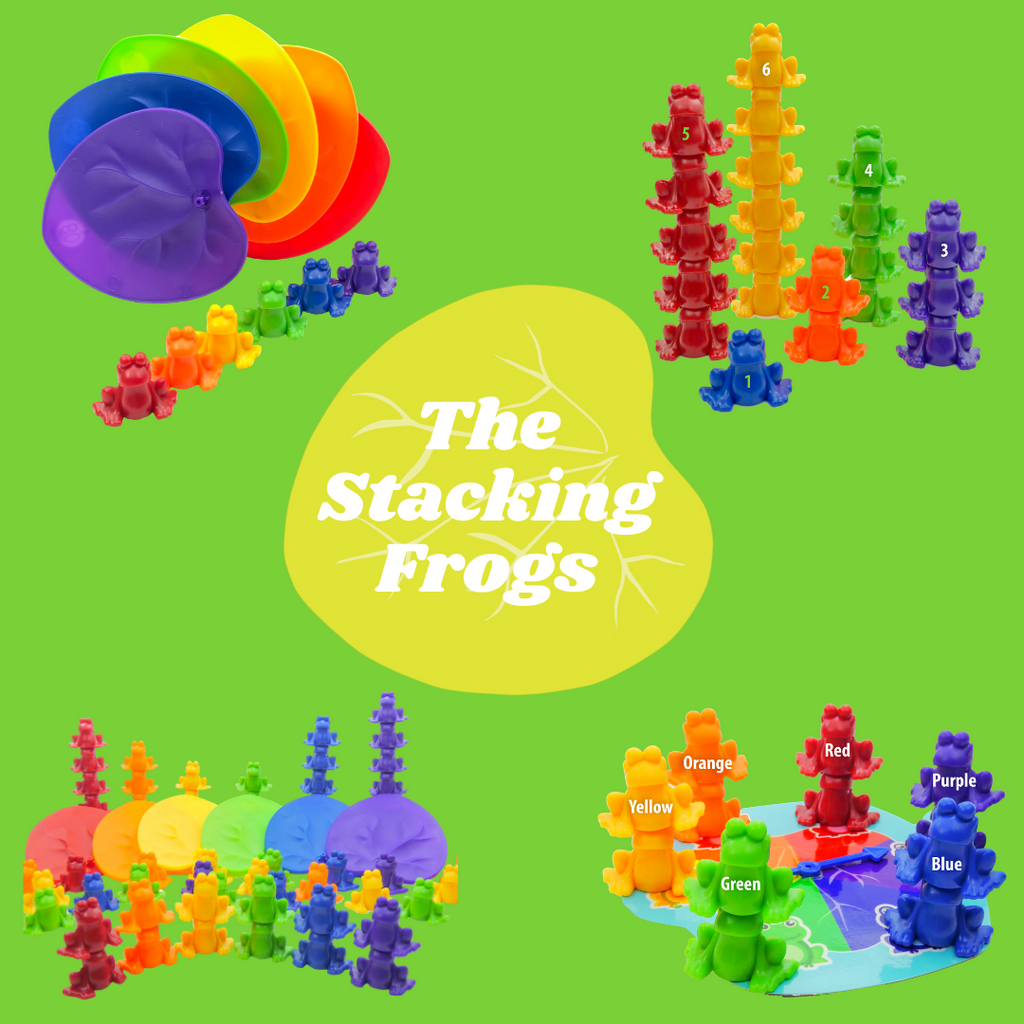 After leapfrogging their way around the States, the Stacking Frogs have finally arrived! Little ones can enhance their fine motor development, hand-eye coordination and motor planning as they pick up the frogs using their pincer grip to match the frogs on the lily pads. Your toadlers will have so much fun stacking them up high to build a froggy tower, sorting them by color or into patterns, and using the spinner for a more complex play. Want to know more about the frogs? These rainbow-colored amphibians have taken time away from their lily pads to answer some questions to help you...
Posted by Skoolzy . on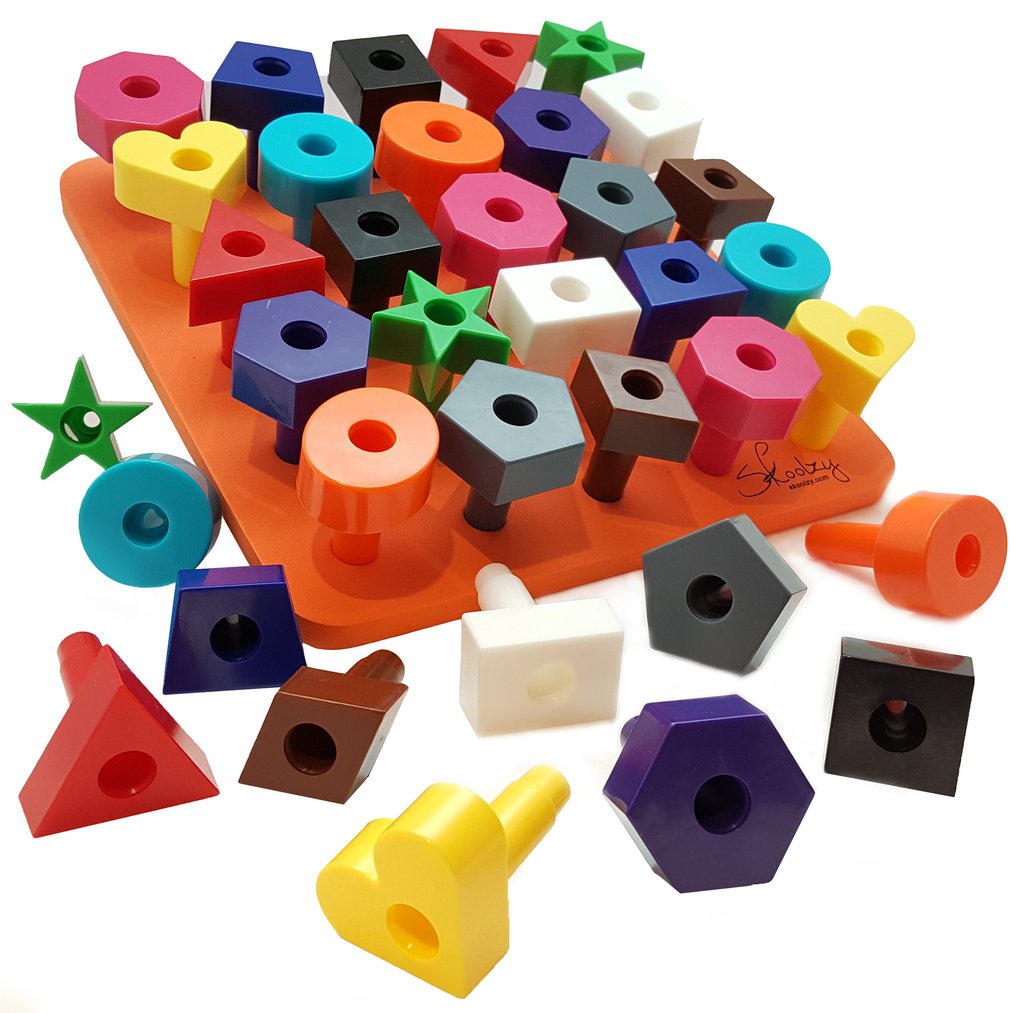 Fine motor skills for toddlers involve the use of the small muscles of the hands, fingers and thumbs to do such tasks as grasping, pinching, twisting and pulling. These skills are necessary for daily living activities such as holding a cup, using utensils and dressing oneself.  Toddlers and preschoolers need to practice these skills to develop strength and ability and fine motor skills toys for toddlers are especially designed to encourage this Shape sorters is a super toy for fine motor skills for toddlers. Not only does the child practice twisting and turning the shapes in order to fit...