ALPHABET PUZZLE, MIX & MATCH
LEARN NEW VOCABULARY
This matching letters alphabet puzzle is a great introduction to start building new words. Once they recognize the uppercase & lower case letters, teach them how to read & spell by taking them out of sequence to spell basic words like F-U-N!
THE GIFT OF LEARNING
Whether it's for recent parents or family friends, this ABC race car track set, is the perfect sensory, visual & tactile gift to give their growing little ones. Great gift for birthdays, holidays, Easter, & Christmas!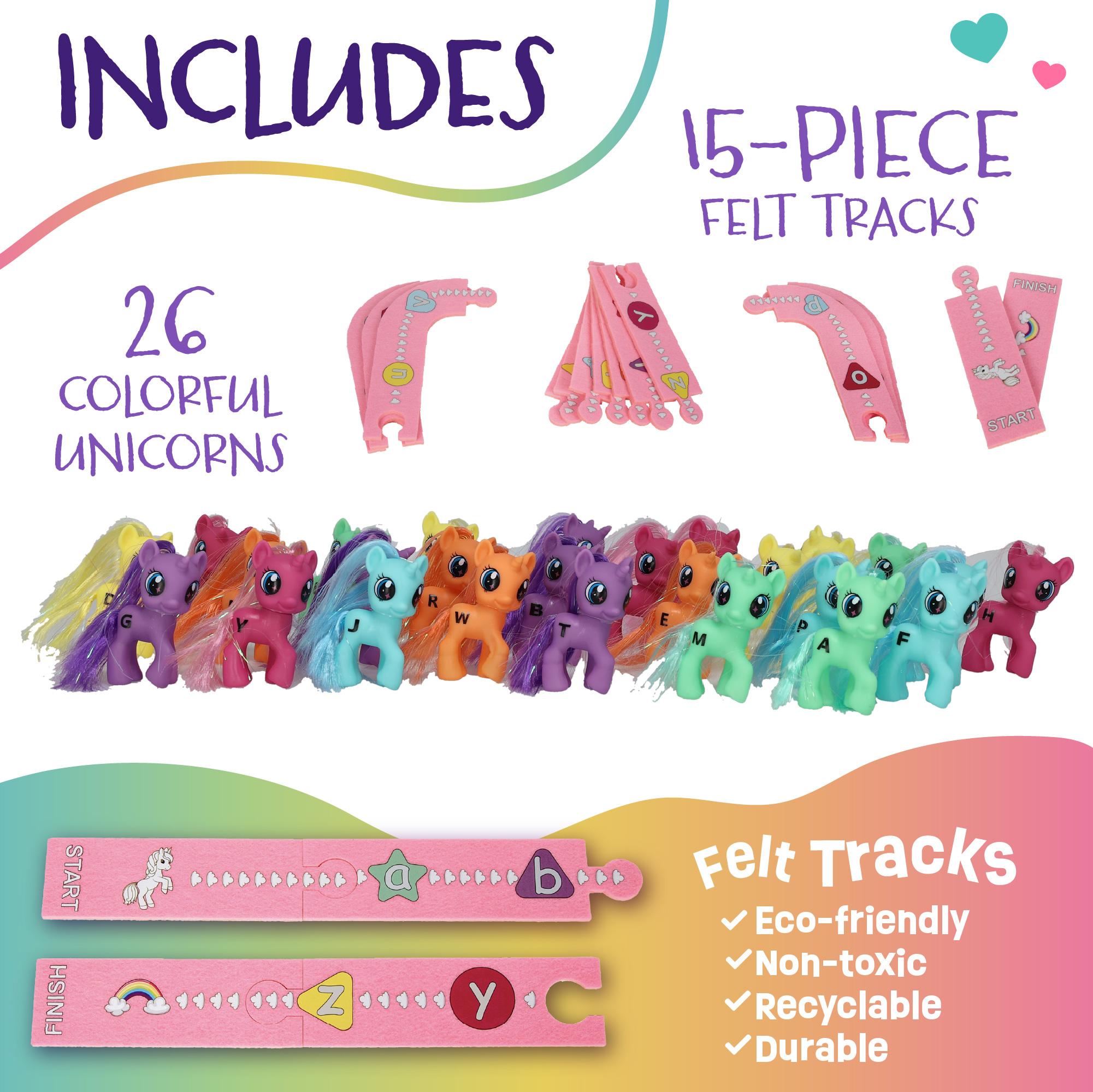 41 PIECE ALPHABET UNICORN TRACK SET
Fun alphabet unicorns & tracks are easy to put together, mix, match & store with a portable box.
INCLUDES:
26 colorful unicorns painted with capitalized letters
15 colored felt tracks with lowercase letters
1 downloadable Activity Guide
Play. Learn. Create. Fun.
LEARN, DISCOVER AND CREATE EVERY TIME THEY "PLAY".
Kids learn best when they are having fun. For that reason, all Skoolzy Toys are designed to inspire kids to have fun while they learn.
The result? Life-long learners who will become the  leaders, engineers and artists of tomorrow.
What are people saying about the Skoolzy AlphaTracks Unicorn?
★ ★ ★ ★ ★ 
Kids love it!
"Very fun for the kids."
- Sarah Carter
★ ★ ★ ★ ★ 
learning tool
"Great way to get kids to match upper and lower case letters! I have this toy in my in home childcare the children to explore new ways to build the track." 
- Amazon Customer