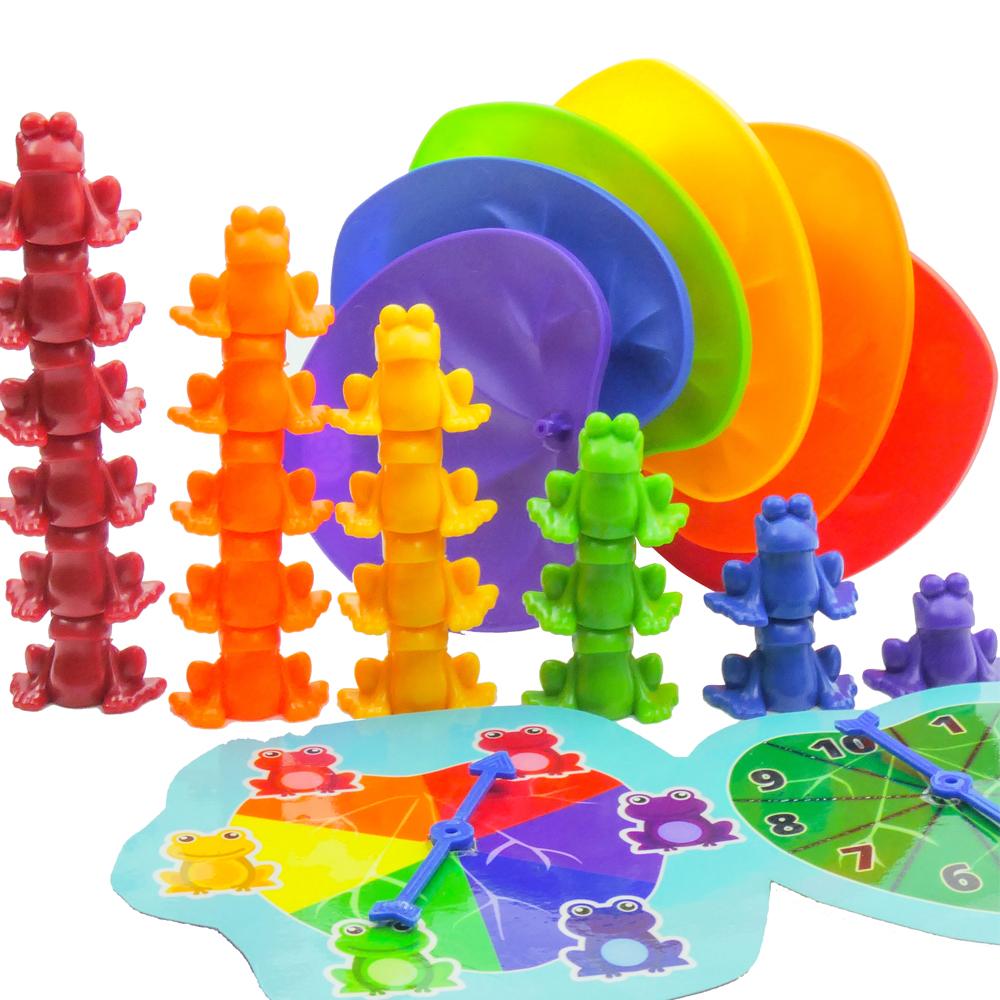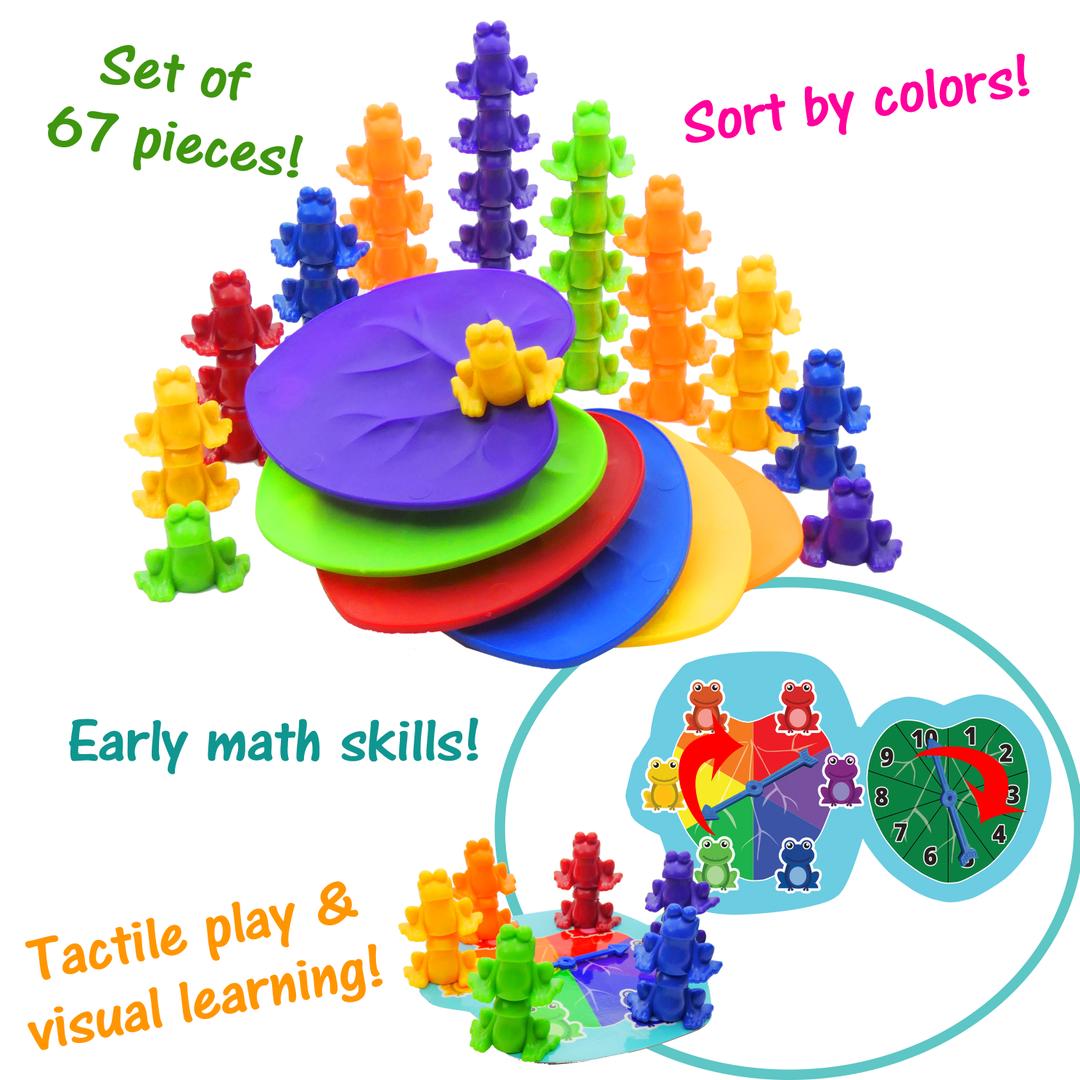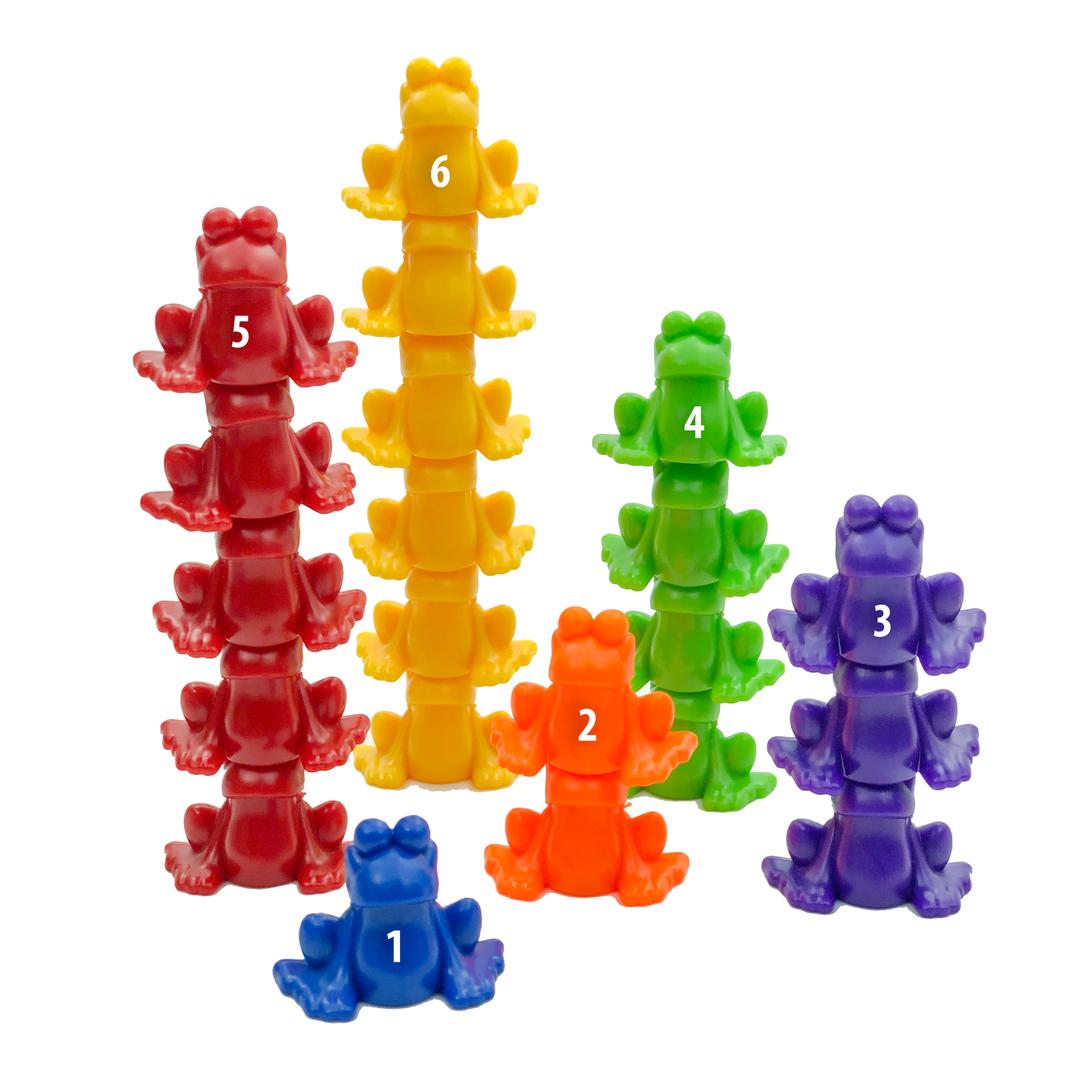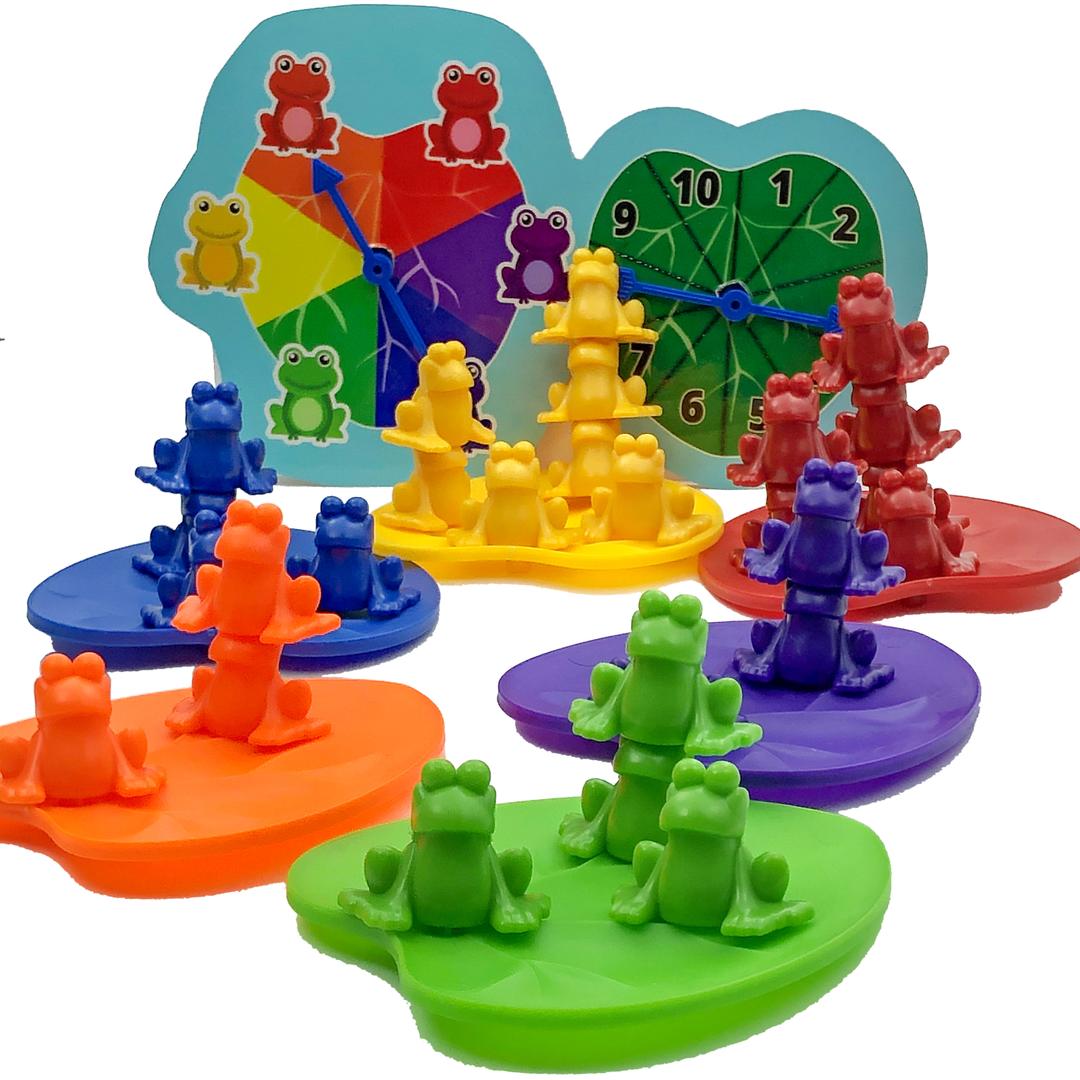 Stacking Frogs Montessori Toys for Toddlers with Matching Lily Pads
The Skoolzy Rainbow Stacking and Counting Frogs educational toys for toddlers promote school readiness with activities that support math skills including counting, adding, and subtracting. Great for classroom activity or homeschool or supplies. These fun toddler learning activities make great educational toys for 3 year olds
100% Money Back Guarantee

The Skoolzy Rainbow Stacking and Counting Frogs educational toys for toddlers promote school readiness with activities that support math skills including counting, adding, and subtracting. Great for classroom activity or homeschool or supplies. These fun toddler learning activities make great educational toys for 3 year olds
STACKING & COUNTING FROGS
FUN DESIGN:
Play with the educational games with the color recognition and number blocks spinners while building hand strength and pincer grasp skills while stacking.
This EARLY STEM ACTIVITY provides visual and tactile STEM learning.
SKILL DEVELOPMENT that grows with your child:
Start with 2 year old learning activities - Match the frogs and Lily pads as color sorting toys for toddlers.
The pincer grip required for matching frogs will improve Fine motor skills, Eye-hand coordination and Motor planning.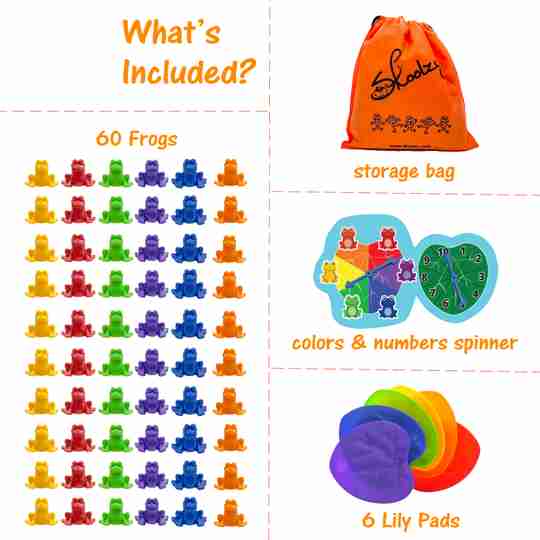 The Color sorting frogs and learning toys for 3 year olds
Early Math skills games for 3 year olds such as Color identification, Patterning, sorting and counting games.
Use for preschool learning skills - one-to-one correspondence, counting to 60, skip counting, Comparison, Making 10.
The stem toys for 4 year olds easily snap together to stack or leap frog each other for more complex patterning activities as with other math cubes
INCLUDES:
60 Frogs (in 6 colors)
6 Lily Pads
Color & number spinners
Tote Bag
Play. Learn. Create. Fun.
LEARN, DISCOVER AND CREATE EVERY TIME THEY "PLAY".
Kids learn best when they are having fun. For that reason, all Skoolzy Toys are designed to inspire kids to have fun while they learn.
The result? Life-long learners who will become the leaders, engineers and artists of tomorrow.